UNM Gallup Campus Trail
This small trail system is a hidden gem on the south side of Gallup off of Boardman Avenue. These trails total about 1.5 miles and offer outdoor athletic equipment alongside the trail.
The trail is crushed rock which makes it easy for anyone just looking for a nice stretch from being on the road. The best part of this trail- stunning views of Pyramid Peak and the hogback red rocks. Sunset from this trail is also gorgeous. This is a great small hike for groups looking to capture views of the stunning scenery, stretch their legs, and then head to dinner or hop back on the road. There is ample parking next to this trail.
Read more on UNM Gallup website
Red Rock Park Trails
The Pyramid Rock trail is Gallup's flagship trail and Church Rock Trail leads you to spectacular views of the Church Rock sandstone spires.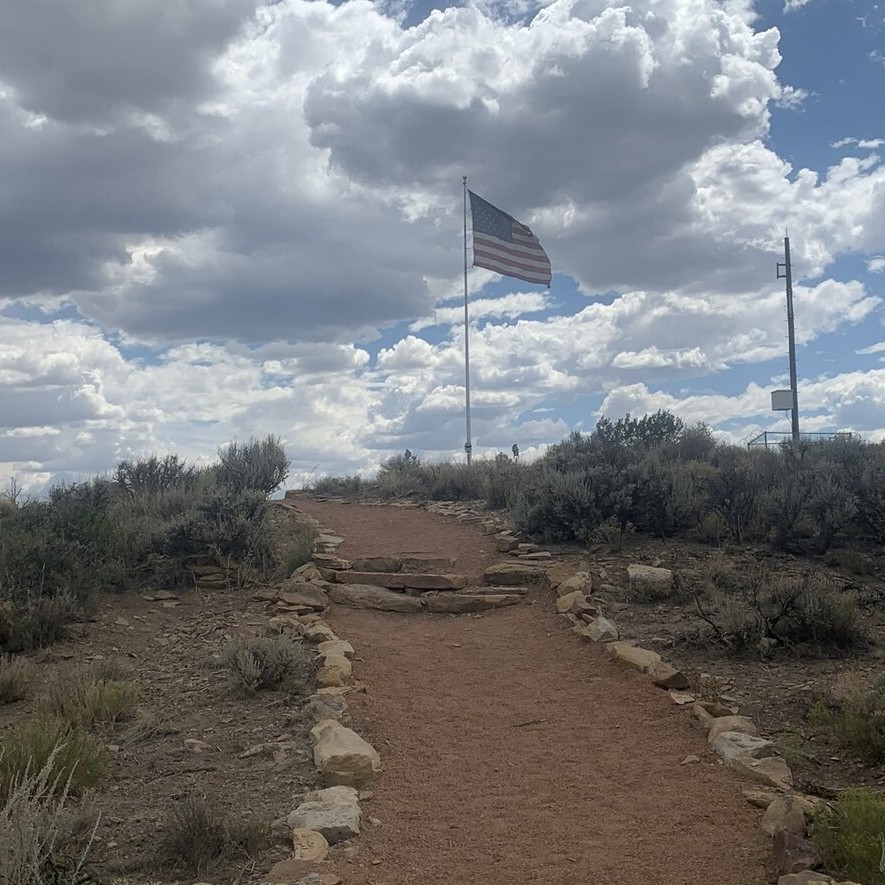 Discover
The People's Flag Trail1201 Hasler Valley Road
Gallup, New Mexico 87301