Hiking & Biking
Gallup is home to over 30 miles of hiking and biking trails that are easily accessible off of Interstate 40 and Route 66. The amount of miles means there is something for everyone from a senior who just wants to capture photos of the vistas from the trail heads, to the more experienced hiker or mountain bikers who are looking for paths less traveled.
Red Rock Park Trails
The Pyramid Rock trail is Gallup's flagship trail and Church Rock Trail leads you to spectacular views of the Church Rock sandstone spires.
UNM Gallup Campus Trail
This small trail system is a hidden gem on the south side of Gallup off of Boardman Avenue. These trails total about 1.5 miles and offer outdoor athletic equipment alongside the trail.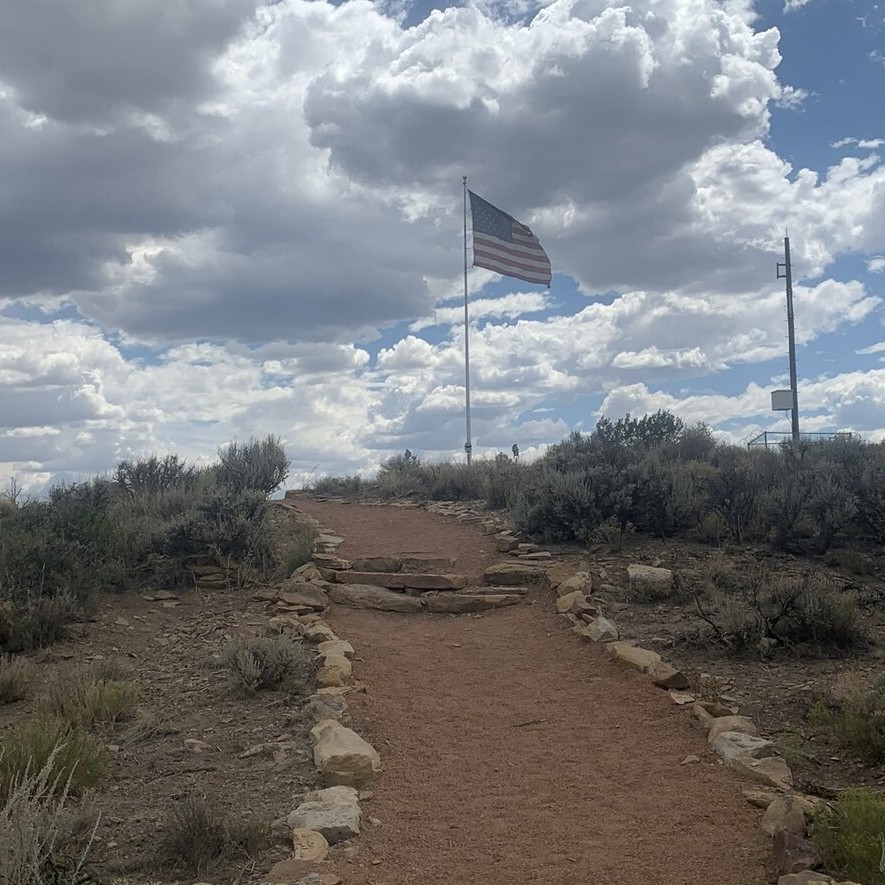 Discover
The People's Flag Trail1201 Hasler Valley Road
Gallup, New Mexico 87301