Rails & Trains
In 1880, the Atlantic and Pacific Railroad built headquarters for paymaster David L. Gallup in a rural New Mexico area.
Gallup's name comes from train history.
Workers started using the phrase "going to Gallup" when they discussed picking up their paychecks paymaster David L. Gallup. In 1881, when the town was established, Gallup was chosen as the name.
Two Buildings, Only One Survives
The El Navajo Hotel
Mary Colter, a Fred Harvey Company architect, designed a Harvey House for Gallup in 1916. Completed in 1923, El Navajo did not feature the Mission Revival architectural style seen in some of her other work. Instead, she favored the Pueblo Revival style in honor of the community's strong Native American ties. Native American artwork adorned the interior of the hotel, which was one of the largest on the system and one of the main training grounds for Harvey Girls. The Harvey House closed in 1957 and was demolished that year. The Atchison, Topeka & Santa Fe Railway chose Gallup as a division point in 1895 and built shops, repair facilities, and a depot hotel. The Gallup Skate Park now sits where the El Navajo used to stand.

Gallup Cultural Center
This isn't just any old train station. This building, originally the Santa Fe Depot, houses the Story Teller's Museum on the second floor, Angela's Cafe, Enchantment Skateboarding, and more. This station also serves Amtrak's Southwestern Chief line twice a day. The Story Teller's Museum now houses the Gallup Navajo Code Talker's Exhibit. Read more
The Trains Today
Gallup is part of Burlington Northern Santa Fe Railroad's (BNSF) Southern Transcon, a transcontinental route that runs from Chicago to Los Angeles. The Southern Transcon is an important route for intermodal trains. Intermodal freight containers are switched between different modes of transportation such as ships, trains, and trucks on their journey from suppliers to consumers, carrying goods that we use every day such as clothes, electronics, and vehicles.
On November 2, 2015, BNSF honored the city with its BNSF Railway Heritage Community Award for embracing their past, present, and future ties to freight rail. They continue to support the community through grants as well. BNSF has a rich history and serves the region and has a rich history of merging or acquiring over 400 railroad lines over 160 years. You can learn more at www.friendsofbnsf.com

Train Whistles and Horns
Many of Gallup's guests don't know about or understand why there are train whistles loud and often. There are multiple reasons:
Safety: The horn alerts people that the trains are approaching railroad crossings. There are multiple railroad crossings throughout Gallup. Both federal and state regulations require the horn whenever a crossing is approached.
Signal to Other Trains: Whistles are used by conductors to communicate with other conductors when there are multiple trains on the tracks. Because there is a train yard in downtown Gallup, guests and residents alike will hear a wide variety of train whistle types and lengths. Did you know that historically different railway companies used to use different types of whistles with a variety of tones? Collectors now seek out old train whistles due to their unique variety.
Signal of Train Direction: Often in downtown Gallup trains may be switching cars at the rail yard. As such, you'll hear some shorthorn/whistle sounds as the train is moving backward and forward down the track to make those switches.

We hope you'll take a chance to enjoy the unique landscape of trains through the Red Rocks in the Gallup area. The trains are both beloved by the people who live here and are integral to Gallup's history along historically traditional Native American trade routes.
Gallup Cultural Center
The Gallup Cultural Center offers diverse programming and arts that celebrate the Native American cultures that neighbor Gallup, as well as Gallup's unique history. It was created in 1996 at the historic…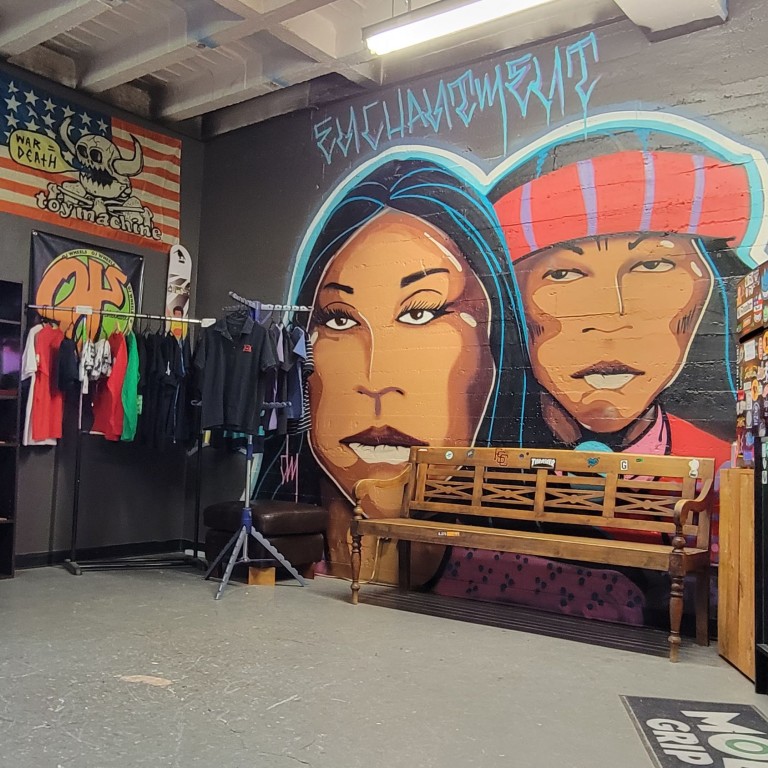 201 E Highway 66 Gallup, New Mexico 87301
Discover
Enchantment Skate Shop201 E Highway 66
Gallup, New Mexico 87301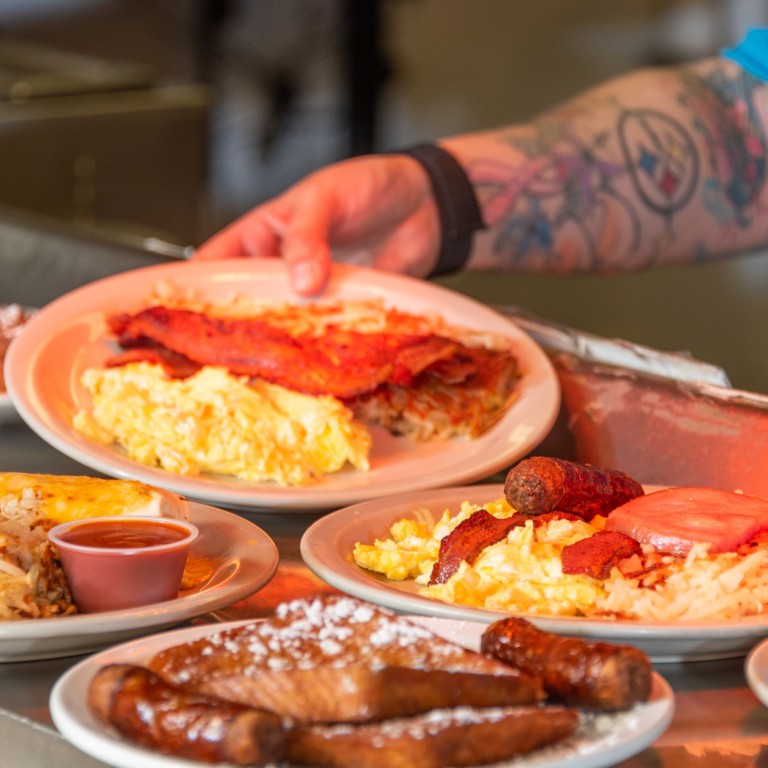 Discover
Route 66 Railway Cafe2150 E Highway 66